Well, the home purchase is still on. The inspector found a few things that my realtor and I will be negotiating, but all in all it went well. The basement is dry and shows little if any evidence of water seepage, which was one of my main concerns. The foundation seems to be in good condition. The plumbing is functional, although it's the original galvanized steel pipes, so I'll probably need to do some maintenance and replacement eventually. The electrical outlets will need to be updated in most places because they're the old two-pronged outlets and aren't grounded. The inspector couldn't get to the roof, so we're asking for an inspection and certification from the sellers. The furnace is super old, too, so we're asking the sellers to have it inspected or to pay for a home warranty.

It was a bit frustrating because the owners still had things piled in rooms (which we'd asked them to clear out enough that the inspector could see the walls and stuff). I didn't get as many pictures as I wanted to because they would have just been of the sellers belongings. But I did get pictures of the kitchen: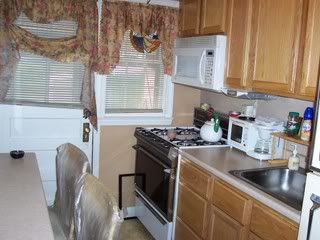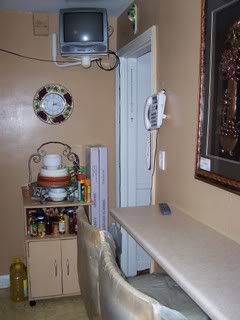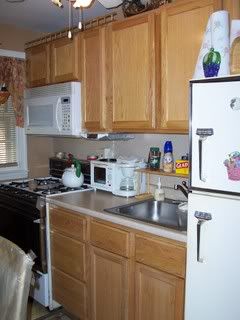 the renovated bathroom: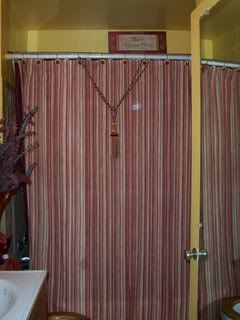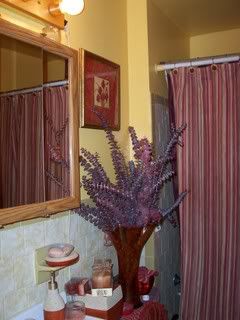 and my patch of a back yard: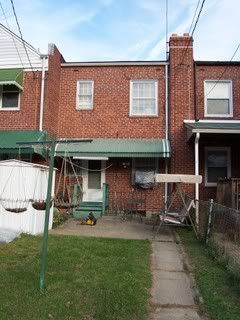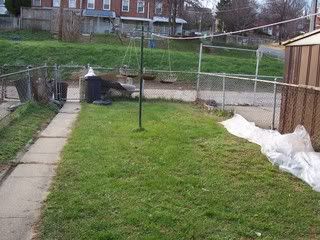 So...as long as the sellers agree to our requests based on the inspection it looks like I'll still be settling on my very first home in mid-January! That means as soon as the holidays are over I'll need to start packing and preparing for a big move. Note to those looking to buy a house: don't start looking in October, and don't put in an offer in November. This time of year is hectic enough! If I had it to do over again, I would have started earlier in the year so I'd be celebrating Christmas in a new house and not worrying about gift wrapping and mortgage applications in the same week. I'm glad to be doing it though, and in the end I know that all the stress will be worth it!