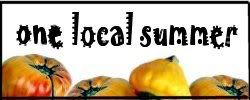 It's that time again. Come on, you know what time...One Local Summer time! For my first week, I did as all busy, uncreative local eaters will do. I pulled out the eggs and made an omelet. In fact, if you're a regular reader here, you may recognize this recipe because I posted about a very similar meal during last year's OLS Challenge.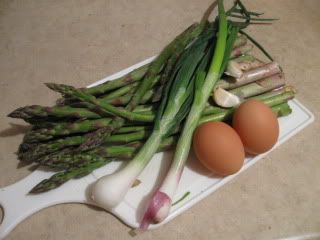 I started with fresh ingredients from the farmers' market: eggs, asparagus, spring onions, and garlic.








I chopped everything up and sauteed the asparagus, garlic and onions (reserving most of the greens).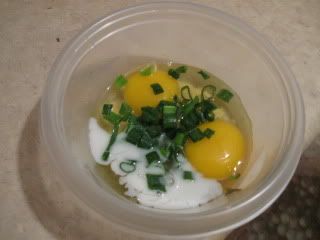 While that was cooking I whipped the eggs with a dollop of milk, a handful of the onion greens and a little salt and pepper. Then I poured it into a small heated skillet and cooked until firm.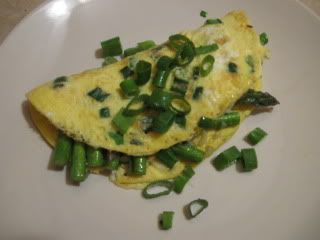 I served the omelet "stuffed" with the asparagus saute and sprinkled with a bit more chopped onion greens.

I hope you're all enjoying the harvests of your local farms, too!