In case you were wondering about our little storm here in Maryland...

It started off slowly on Friday and by 9 PM or so it looked like this: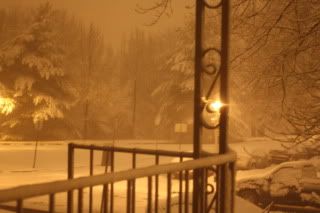 Just a couple of inches: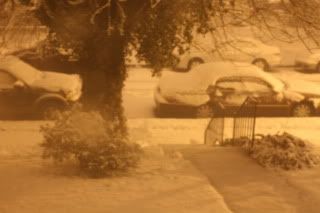 Saturday morning it was still snowing and by the time it stopped we had quite the pile of snow. I shoveled out my back walkway late in the afternoon, which took me about 40 minutes. I'm not too tall, and the snow was about to my waist--I'd guess about 3 feet high or so: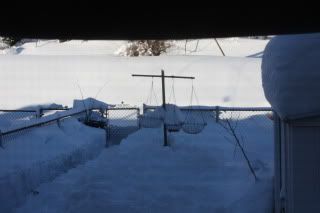 Sunday morning I pushed my way out my front door and got to work on my front steps and sidewalk. Thankfully the tree acted as a bit of an umbrella and the snow wasn't nearly as deep as it was in the back. It was still a lot of work though: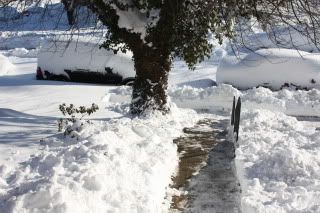 I still need to clear off my car and dig it out. Friday night I pulled up the wipers so they wouldn't get frozen to the windshield. If you look closely you can see the tiny tips of them sticking out of the snow: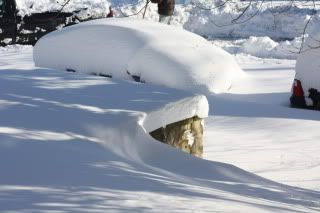 I'm waiting to dig out my car until later this afternoon or tomorrow morning. My back and arms are a bit achy and I'm still thawing out from my earlier shoveling adventures. I'm also secretly hoping that a little snow fairy will have pity and take care of it for me. I'm not holding my breath, but a girl can dream...