It's been a busy, and slightly stressful week, but a good week nonetheless. Here's a partial list of what made it semi-wonderful.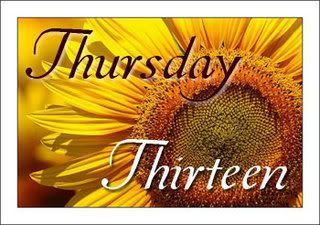 Thirteen Things That Kept Me Sane This Week
1. The sun shined every day, which means I smiled more.
2. The days are really starting to feel longer, like summer's just around the corner.
3. Green is more prevalent than brown in just about every landscape I see.
4. I'm one day away from finishing week four of my lunchtime workouts.
5. I've been consistent over the last four weeks in getting in at least 4 workouts a week.
6. I watched
Ali
become the first female
Biggest Loser
.
7. My first landscaping project got underway.
8. My boss complimented me on the quality a user manual I produced.
9. I cooked up a delicious dinner that used up some of those frozen veggies from last summer's farmers' market.
10. I realized that I need to finish up the last few packs of frozen veggies before the farmers' market opens up again in a few weeks.
11. I'm totally anticipating fresh fruits and vegetables, herbs grown in my own garden, and plenty of delicious recipes.
12. My cat has been sitting in the open living room window watching the birds and activity outside.
13. I finished another book on my
TBR list
(
Citizen Girl
, by Emma McLaughlin & Nicola Kraus).
Hope you're having a week that makes you smile, too!
Get the Thursday Thirteen code here!
The purpose of the meme is to get to know everyone who participates a little bit better every Thursday. Visiting fellow Thirteeners is encouraged! It's easy, and fun! Trackbacks, pings, comment links accepted!